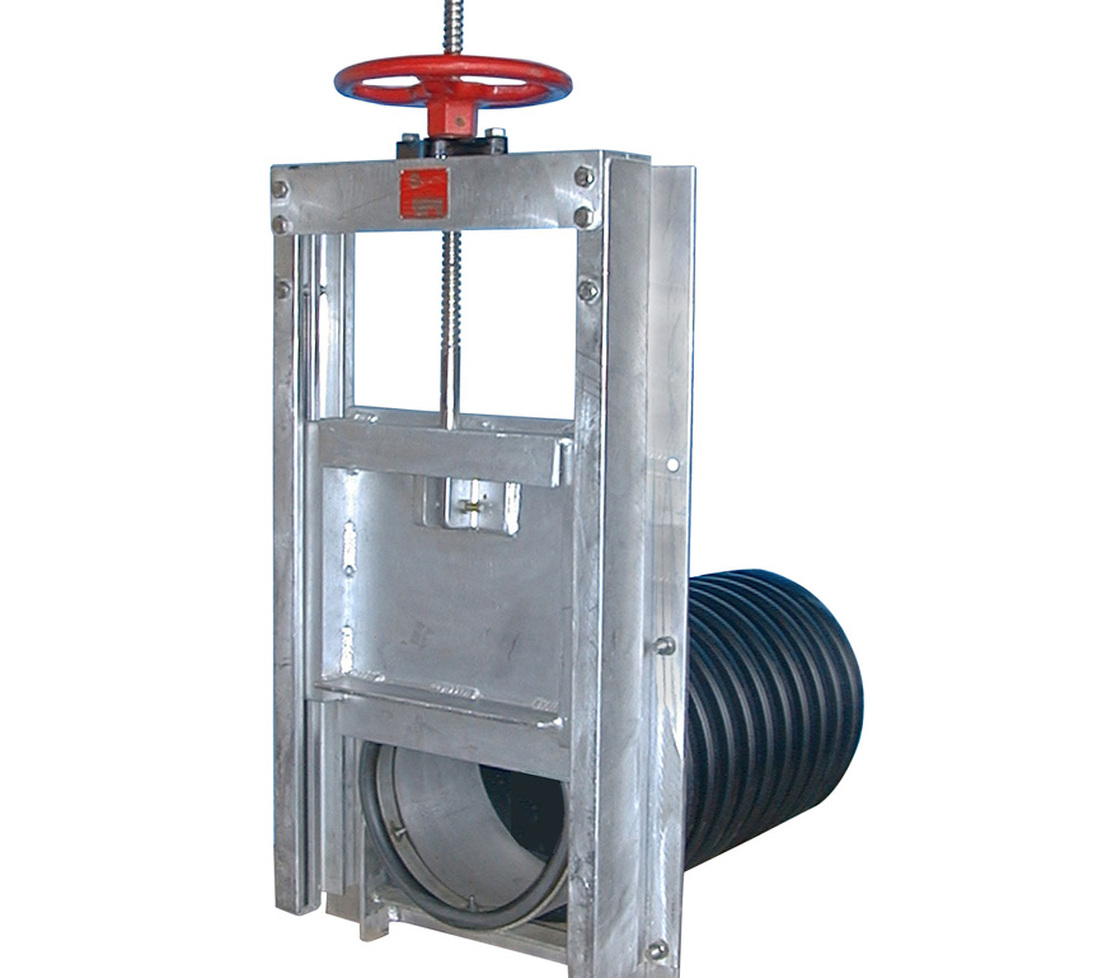 Product Description
Waterman AC-31 Aluminum Canal Gates offer best-in-class performance for corrosion-resistant, rust-proof installations. The superior design is rugged and durable, yet lightweight and easy to install. Fabricated aluminum eliminates electrolysis that occurs when using cast iron gates with aluminum pipe.  Round opening.
Waterman Exclusives
Tight closure with tapered wedge seating, low friction opening
Rugged, replaceable J-bulb seal provides nearly drip-tight performance
UHMW Polyethylene guide inserts
Stainless steel stem and bronze lift nut
Configurations
Flatback for headwall mounting
Flange or thimble mount
Spigotback for mounting to spiral corrugated metal pipe, PVC pipe or HDPE pipe
When ordering AC-31, specify your choice of crank-operated geared lift,  handwheel manual lift or motor operator.   See order form and consult factory for ordering assistance.